10-75.Net HotShots:
---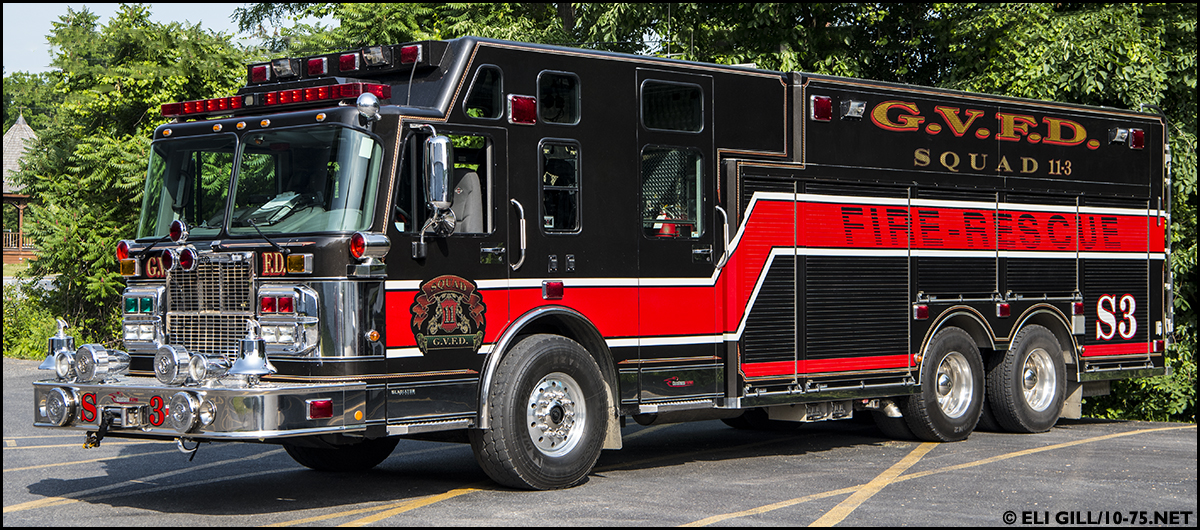 Greenville, NY FD recently purchased this heavy rescue pumper from Mount Horeb, WI.

Apparatus News Page
Upcoming Apparatus Deliveries, Orders & Refurbs

---
Recent Updates:

7/11 - Added: Chicago FD, Old Forge FD, Big Moose FD, Eagle Bay FD, Middleville FD, Newport FD, Blue Mt. Lake FD, Hope FD, Indian Lake FD, Inlet FD
Lake Pleasant FD, Raquette Lake FD, Speculator FD, Barneveld FD, Remsen FD, North River FD, South Spring Valley FD, Orangeburg FD, Rockland Lake FD
Updated: Poland FD, Wells FD, Churchtown FD, Piermont FD, Nyack FD, Scarsdale FD, Bedford Hills FD, Somers FD, Greenwich, CT FD & North Bethlehem FD

7/6 -Added: Albany, NY Signal 30 Structural Fire - 4/28/16
Colonie, NY Signal 30 Structural Fire - 5/30/16
Colonie, NY Signal 30 Structural Fire - 12/19/15
Updated: Greenville FD, Oak Hill-Durham FD, Hudson Falls FD, West Glens Falls FD, Berlin FD, Hoosick Falls FD, Hoosick FD,
Ashland FD, North Hoosick FD, White Creek FD, Bay Ridge FD, Round Lake FD, Mahopac FD

6/28 - Added Memphis FD, West Memphis FD, Southaven FD, Naval Base San Diego FD
Updated: US Forestry Service, Bureau of Alcohol, Tobacco, Firearms & Explosives, Watervliet Arsenal FD

6/20- Added San Diego FD

5/31 - Added: Largo FD, Plant City FD, Florida Highway Patrol, Florida Forest Service
Updated: Cape Coral FD, Miami-Dade Fire Rescue, Hillsborugh County FD, Broward Sheriff Fire Rescue, Broward County Sheriff



---
Want me to photograph your department's apparatus? Send an Email.
E-Mail
10-75.Net
Send me questions, comments, corrections, complaints, etc.
---
All Content Copyright 2004-2016 Eli D. Gill/10-75.Net, unless otherwise noted. All Rights Reserved.
This site is not associated with, and does not reflect the opinions of any of the departments, names or services that are posted or depicted on this website unless otherwise noted.