10-75.Net HotShots:
---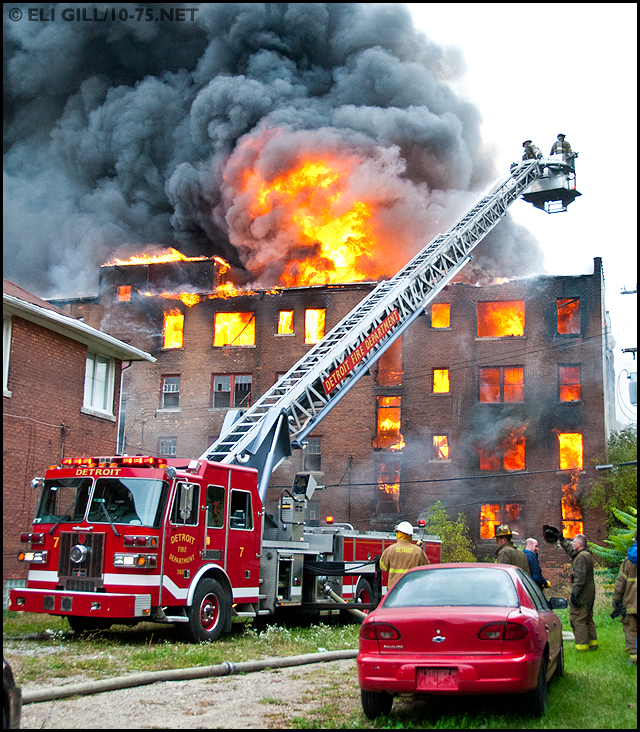 Detroit firefighters responded to this 2nd Alarm fire at West Chicago & Grand River 10-17-14.

Apparatus News Page
Upcoming Apparatus Deliveries, Orders & Refurbs

---
Recent Updates:

9/15 - Addded: Rutherford, NJ FD, Lodi, NJ FD, Lincoln Park, NJ FD, Garfield, NJ FD

9/14 - Added: Meadowlands Sports Complex (NJSEA) FD
Updated: Carteret, NJ FD & Elizabeth, NJ FD (Added more to both.)

9/10 - Added: Ellington, CT FD, Somers FD & Crystal Lake FD Updated: Queensbury Central FD

9/9 - Added: Elizabeth, NJ FD, Carteret, NJ FD, Bayonne, NJ FD, Carlstadt, NJ FD, Holyoke, MA FD, Easthampton, MA FD, Hague FD
Updated: 2nd WMD-CST, Wood Ridge, NJ FD, Added ISU 2 to MA Fire Services

8/19 - Added: Worcester FD Updated: Hoosick FD, Buskirk FD & West Hoosick FD

8/15 - Added: Northville FD, Ephratah FD, Edinburg FD

8/12 - Updated: Knoll's Atomic Power Lab Fire Brigade, Malta Ridge FD, Round Lake FD

---
Want me to photograph your department's apparatus? Send an Email.
E-Mail
10-75.Net
Send me questions, comments, corrections, complaints, etc.
---
All Content Copyright 2005-2014 Eli D. Gill/10-75.Net, unless otherwise noted. All Rights Reserved.
This site is not associated with, and does not reflect the opinions of any of the departments, names or services that are posted or depicted on this website unless otherwise noted.